Enrolling for the first time
If you are a new full-time employee with Avamere, Dakavia, EmpRes, or Prestige, you can enroll once your employment starts. The period of time that you have to enroll is different for each employer—please check with your Human Resources department to learn how much time you have to enroll once you start your job.
If you are not a new employee, you will need to wait until open enrollment (Fall of 2023) to enroll.
Making changes to your plan
Normally you are not allowed to enroll or make changes to your coverage during the year, unless you have a qualifying life event such as a birth, adoption, marriage, death, divorce, or change in eligibility (such as moving from less than 30 hours a week to more than 30 hours a week).
If you have a change in family status during the year, including:
marriage, divorce, legal separation, starting or terminating a domestic partnership;
birth or adoption of a child;
death of any dependent; or
if you lose coverage under your spouse's or domestic partner's plan, or a Dependent or domestic partner currently not enrolled loses other insurance coverage
You will be allowed to revise your coverage option, provided you notify the Trust office within 60 days of the change. This change will be effective the first day of the month following the status change (except in the case of adding newborns, who are effective the date of birth).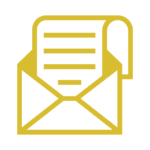 Enroll through the mail
If you like, you may complete the paper enrollment form that was in your open enrollment packet. Since mail errors and delays can happen, we recommend mailing your forms as early as possible.